Best Siding Repair Near Me
Ian Kaplan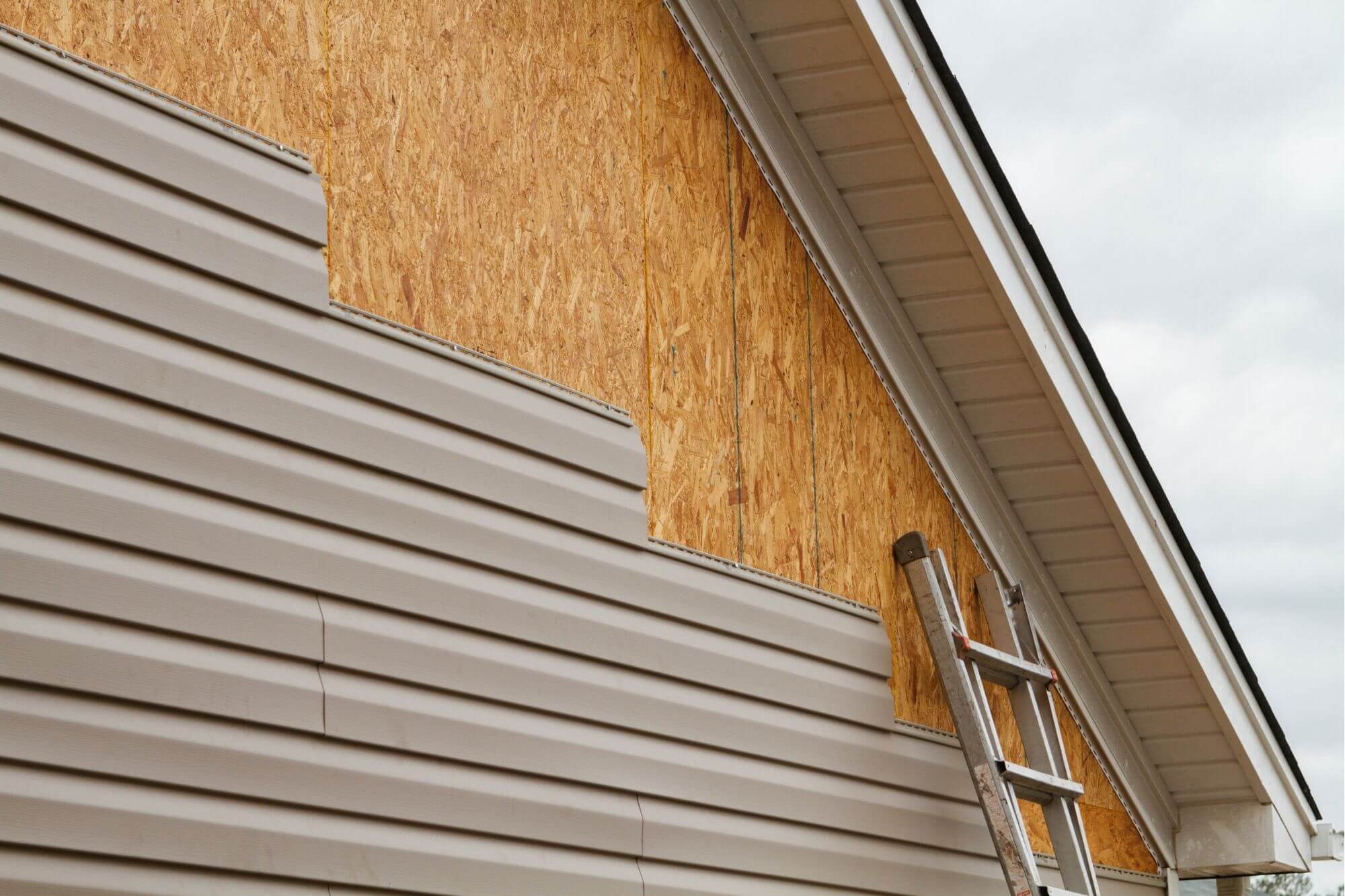 When your home's siding is in need of repair, it's important to find a reputable contractor who can get the job done right. Many contractors out there claim to be experts in siding repair, but not all of them are created equal. How can you ensure you're hiring the best possible contractor for the job?
Things to Look for in a Siding Contractor
When you're looking for a siding contractor, several factors will stand out immediately. However, there may be a few "hidden" elements that a homeowner may miss when looking to have their house's siding repaired.
Here are a few things to look for when you're searching for the best siding repair near you:
Relevant Experience
When you're looking for siding contractors, experience counts. While you may be tempted to choose the siding contractor who charges less, cheaper isn't always better. If someone has been siding for 20 years and does all sorts of types of siding, it implies that their siding abilities are excellent and that they've most likely encountered almost every problem imaginable.
Choose a Local Company
This is an underrated factor when selecting a contractor. If you're replacing or repairing siding due to a natural disaster or a terrible storm, there's likely to be an influx of contractors from all over the country flocking to your region in search of work from all the storm's distressed survivors.
Outside contractors frequently make you feel compelled to utilize their services. They aren't always familiar with local licensing laws. They might pressure you to have the repairs done immediately and then do poor work. Always go with a local siding repair company. Avoid dealing with people from out of town who are frauds.
Quality Over Quantity
What you're looking for here is whether the firm can come out, evaluate your needs, and provide an upfront material and labor estimate for your siding job. You'll want to rinse and repeat this process at least three times to get three estimates from different contractors in your region.
If you're in the Surf City, Wrightsville Beach, Carolina Beach, or Wilmington, NC area and looking for reputable siding repair contractors in the area to inspect your siding, start with Summit Roofing & Construction. Their friendly staff is more than willing to come out, inspect your siding, and let you know how much siding will cost for your home. Reach out today for a free estimate and inspection.
Quality Product Selection
Make sure the siding contractor you choose uses cost-effective, high-quality siding materials on your house. If they're using low-quality siding repair products, you'll be able to tell immediately. They may provide immediate curb appeal at a fraction of the cost, but appearances fade quickly. Look for siding contractors that only use top-of-the-line siding materials for which they charge a fair price.
There are so many different materials to select from, such as fiber cement siding, wood siding, vinyl siding, and so on. Compare all of your quotes, and don't be afraid to inquire about why one material is better than another. Also, check out what sort of warranties come with each product.
Flexible Scheduling
When choosing a sider contractor, it is important to find one who will work in with your schedule. Ask your potential project manager their upcoming work schedule and when they can fit you in. Also, be sure to ask the project manager how long the project will take.
Elite Customer Service
This is where siding contractors separate themselves from each other. You'll be able to talk to (and understand) siding contractors who provide great customer service. They'll guide you through the siding repair procedure and answer any questions you may have. It's a chance to witness their client care in action so you can make a carefully-informed decision.
Get Referrals
It seems like a no-brainer, but ask for past references and utilize them! If a contractor objects to your request for references or is hesitant to provide you with past client information, it's time to move on. A good siding business that does quality work will be delighted to display their previous work to you and will happily give you some references to follow up with.
When it comes to referrals, don't be lazy. Inquire about their past customers' satisfaction with the product on their home, any outstanding project moments they recall, how effectively the contractors communicated throughout the exterior renovation process, and whether they would hire them again. Keep notes of your conversation and combine them with your other quotes to get a better overall picture of your pool of eligible contractors.
What Is the Most Popular House Siding in Wilmington, NC?
Several types of siding are popular in the Carolina Beach and Wilmington areas. One of the most popular materials is vinyl siding.
What Is Vinyl Siding?
Vinyl siding is a popular type of siding that is made from PVC (polyvinyl chloride) resin. It is a durable, low-maintenance material that can last for years. Vinyl siding is also easy to clean and comes in various colors.
One of the benefits of vinyl siding is that it does not require paint. However, it can fade over time and may need to be replaced quickly. Another advantage of vinyl siding is that it is easy to install and it is cost-effective.
Vinyl Siding Repair
Vinyl siding repair is also fairly easy. To repair vinyl siding, you simply remove broken pieces and replace them with matching new ones. While the process is fairly straightforward, we don't recommend that you attempt to repair vinyl siding on your own. Call a professional to help you out.
Find Your Perfect Exterior Siding Company Today!
While most exterior siding companies may appear the same on the surface, knowing how to ask the right questions and choose the right company can save you time and money in the long run. A competent local siding contractor has significant expertise and can provide high-quality materials and labor. He or she should also be ready to complete the repairs or installation in a timely manner.
In a nutshell, do your homework before hiring any siding repair contractors. Doing some research and asking questions might be more work up front, but you'll be glad you did it.
Remember, if you're in the Surf City, Carolina Beach, Wrightsville Beach, or Wilmington, NC area and are looking for a reputable contractor that offers superior siding services, contact locally-owned Summit Roofing & Construction today. They pride themselves on doing quality work in a professional manner, and they treat every customer with the care, attention, and respect they deserve. Get your free estimate from them today!