A RESTORATIVE PROCESS DEFINED BY HONEST, PERSONALIZED SERVICE
Eastern North Carolina experiences some of the most severe weather of any state in the country—from strong winds and rain to hurricanes. Summit Roofing is committed to helping you with storm damage and roofing concerns by restoring your home's roof and exteriors.
You won't have to worry about out-of-town, storm-chasing roofing companies that take advantage of a bad situation. Wilmington is our home and we consider ourselves upstanding members of the community.
ARE YOU READY FOR THE NEXT BIG STORM?
As members of the community, you can count on us to get your home ready before disaster strikes—removing potential problems before they become serious. No one knows when the next big storm will hit, but you can be prepared with Summit Roofing.
Our roofing contractors offer comprehensive roof damage repair and restoration services based in Wilmington and serving the surrounding areas. We can fix storm damage for severe wind, rain and hurricanes and bring your home back to health and safety.
UNMATCHED CUSTOMER SERVICE
At Summit Roofing, we pride ourselves on providing the best customer service and honest work in the industry. Your satisfaction is paramount to us as we know that your roof is an investment not taken lightly. We also believe in open communication, so you will always know what is going on with your project. As a small business based in the Wilmington, North Carolina community, you can trust us for honest and dependable roofing services. This is our home and we're not going anywhere.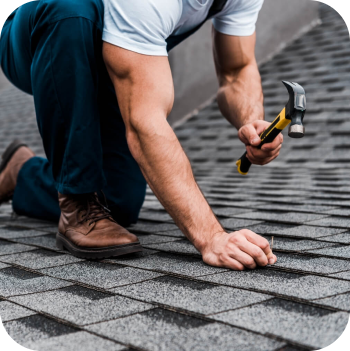 OUR BLOGS
When it comes to roofing materials, there's a timeless option that's been gaining popularity in recent years – metal roofing. While you might...
See What Our Clients Have To Say