PERSONALIZED GUIDANCE EVERY STEP OF THE WAY
Roof replacement is a big decision, and we're here to help you every step of the way. From your initial consultation to the final inspection, we'll work with you to create a personalized plan that meets your needs and budget. We'll also keep you informed and involved throughout the entire process, so you can rest assured that your roof is in good hands.
EXPERT ROOFING CONTRACTORS
When you choose Summit Roofing for roof replacement, you're getting more than just a team of experienced and certified roofing contractors. You're getting a team of experts who are passionate about their work and committed to providing you with the best possible experience. We back our work with a satisfaction guarantee, so you can be confident that you're making the best decision for your home and your family.
UNMATCHED CUSTOMER SERVICE
At Summit Roofing, we pride ourselves on providing the best customer service and honest work in the industry. Your satisfaction is paramount to us as we know that your roof is an investment not taken lightly. We also believe in open communication, so you will always know what is going on with your project. As a small business based in the Wilmington, North Carolina community, you can trust us for honest and dependable roofing services. This is our home and we're not going anywhere.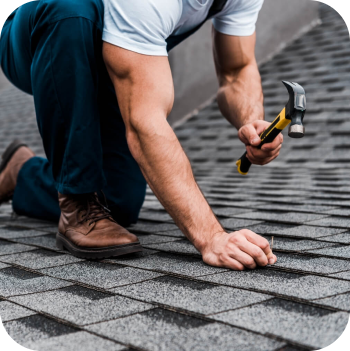 FREE INSPECTION AND ASSISTANCE WITH INSURANCE CLAIMS
Wilmington weather can be brutal. Your rooftop structure is your first line of defense against the elements. That's why it's essential to have a local roofing contractor you can trust to keep it in top condition. If a severe storm has damaged your home, our roofing contractors will work with your insurance company to ensure you get the total value of your claim and the entirety of your roof repair covered. We will also work with you to schedule a time for the repairs that is convenient for you.
OUR BLOGS
When it comes to roofing materials, there's a timeless option that's been gaining popularity in recent years – metal roofing. While you might...
See What Our Clients Have To Say