How Do I Find a Good Local Roofer?
Ian Kaplan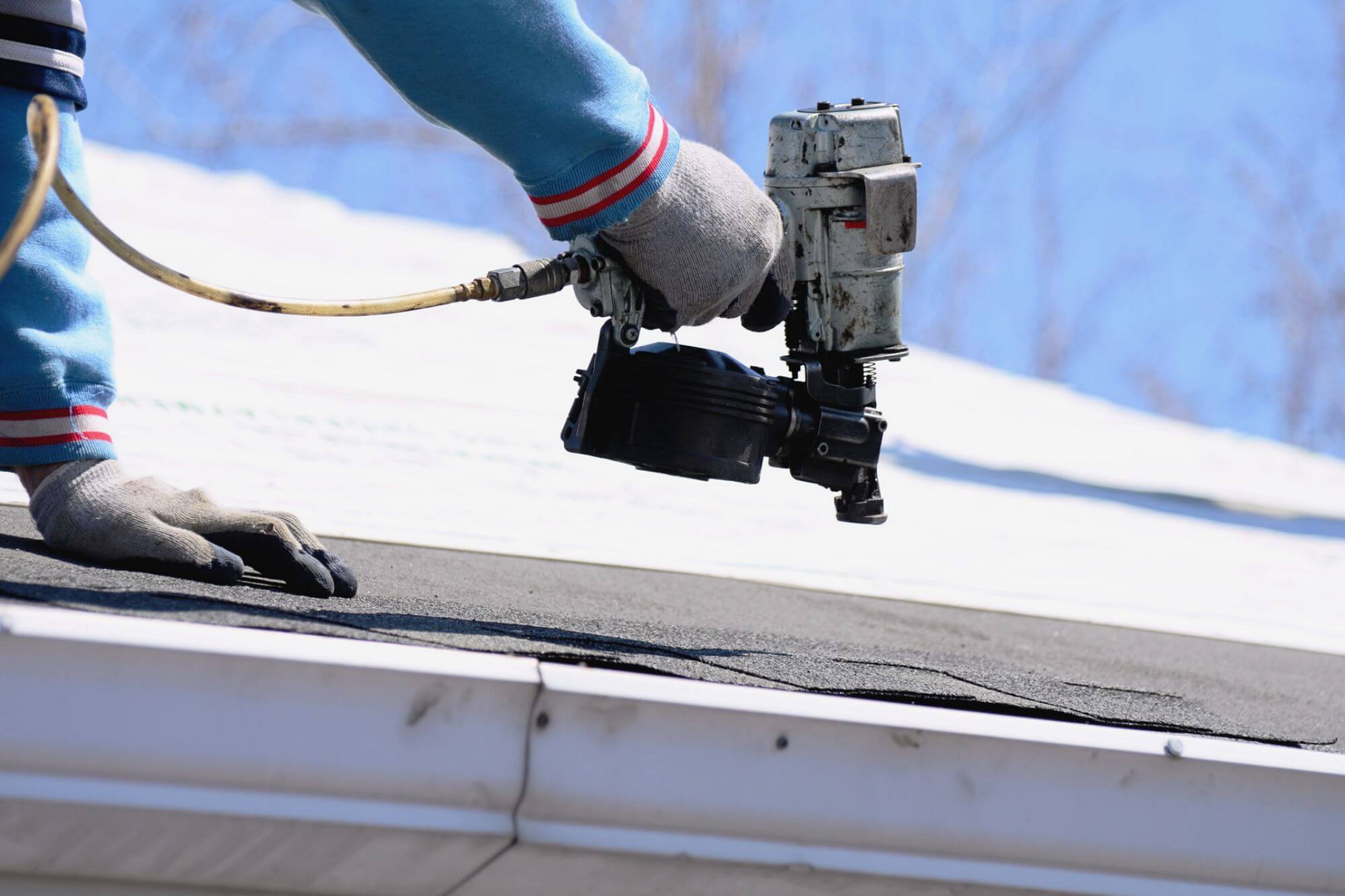 If you're in need of a new roof, or if your roof needs repairs, it's important to find a good, reliable roofing contractor. Not all roofing services are created equal, so it's important to do your research before hiring one. In this blog post, we'll give you tips on how to find the best local roofers. We'll also tell you what to look for when choosing a roofing company, so you can be sure you're making the right decision.
How To Find Local Roofing Contractors
When you're searching for a residential or commercial roofing contractor, the first place to start is by asking friends and family members if they have any recommendations. If you don't know anyone who has recently used a roofing company, you can also search online. Make sure to read reviews before hiring anyone, and ask a lot of questions.
Call Several Roofing Contractors
You can look someone up online and schedule appointments online for just about everything these days, but we recommend calling and speaking with someone before going that route. Talking on the phone with a representative from the company can give you a good idea of what level of service they offer, and it will give you the opportunity to ask some preliminary questions.
Ask for Several Estimates Before Hiring Roofing Services
It's important to get more than one estimate before hiring a roofing contractor. This will allow you to compare prices and services, and it will also give you a chance to see how each company works. Make sure that the estimates are for the same type of work, and be sure to ask about any hidden fees or charges.
Important Things To Keep in Mind Throughout Your Search
When looking at potential roofing contractors, there are certain things you should keep in mind. These are key items, and each roofing company you consider should check all the boxes here:
Check for License and Insurance
Any good roofing contractor should have both a license and insurance. This is important because it protects you in case of any accidents or damage that might occur during the job. If a contractor doesn't have either of these things, we recommend finding someone else to do the job.
Ask for References and Examples of Past Work
You should also ask to see examples of previous work, so you can be sure the roofer does quality work. If the roofer is hesitant to offer examples of their past work or to share the phone numbers of references, that may be a sign that they don't have the best track record with clients.
The Estimate Should Be Straightforward
Finally, make sure you understand the estimate and what it includes before signing any contracts. There shouldn't be a ton of extra fees with weird labels or any hard-to-understand language. If you, as a reasonable person, cannot understand something on the estimate, and if the roofer can't give you a straight answer as to what something means, move on.
What Makes a Good Roofer?
Now that you know how to find a good residential or commercial roofing contractor, let's talk about what makes a good roofer. Not all contractors are created equal. Your roof is one of the most important exterior components of your home. They are expensive, and they impact the structural integrity of your home. Therefore, choosing a good roofer can make or break the virtue of your home. So, what makes a good roofer, then?
Experience
One of the most important qualities of a good roofer is experience. A roofing job is not something you want to leave in the hands of an amateur. You want someone who has been doing this for years and has seen it all. Ask your potential roofers how long they have been in business and if they have any relevant experience.
Certifications
Another vital quality possessed by good roofers is certifications. These indicate that the roofer has met certain standards set forth by professional organizations. Furthermore, these certifications show that the roofer takes their work seriously enough to stay current on best practices.
Reputation
Good Roofers will also have a great reputation in the community among other businesses and homeowners alike. They will likely have solid references that you can follow up on.
A Good roofer is someone with experience, certifications, and a great reputation. With these qualities, you can be sure that your roofing project will be in good hands.
Roofing Industry Knowledge
In addition to experience, a good roofer will also have a wealth of industry knowledge. They will know which materials are best for your home and climate and how to properly install them. They will also be up-to-date on building code requirements.
Communication Skills
Good communication skills are important for any contractor you hire, but they are especially important for roofers. This is because the roof is such an integral part of your home. You need to be able to trust that your roofer understands your vision for the project and can communicate that to the rest of their team.
Quality Customer Service
A good roofer will also provide quality customer service. This means they are easy to get ahold of, responsive to your questions and concerns, and professional in their dealings with you.
Choosing a roofer is an important decision. Be sure to keep these qualities in mind when making your choice. With a little research, you can be sure you're choosing the best possible contractor for the job.
Fair Pricing
One last quality to look for in a good roofer is fair pricing. This doesn't mean the cheapest option, but it does mean a roofer who is transparent about their pricing and doesn't try to take advantage of you. Be sure to get multiple estimates and ask plenty of questions before making your final decision.
One such local Wilmington, NC roofing company that offers fair honest pricing is Summit Roofing & Construction. Their experienced team prides itself on customer satisfaction and fair and honest work. Visit their website today to learn more about their roofing services.
How To Determine if You Need Roof Repair or a Roof Replacement
Okay, so you know you need to get your roof fixed because there is a leak, or missing shingles, or a bad storm came through. A good roofer will come out and give you an honest assessment of the damage, and they'll make recommendations to you about whether you need a simple repair, or if you need an entire roof replacement. We believe in educating consumers here though, so how can you, the homeowner, get a good idea of what type of roof repair you might need?
Here are a few questions you can ask yourself:
How old is your roof?
What type of damage to your roofing material has occurred?
Is the damage widespread or isolated to one area?
What is the condition of your gutters and downspouts?
Is there any missing roofing material?
Are there any loose shingles or tiles?
Are there any cracked, curling, or buckling shingles or tiles?
Is there any evidence of leaks in your attic or ceiling stains?
The answers to these questions will give you a ballpark idea of what level of repairs to expect. If your roof is very old, and/or you can answer "yes" to many or all of these questions, you'll probably need a new roof. If, however, you just have a couple of isolated areas that are causing the problem, you might be able to sneak by with shingle replacements or patchwork.
Do You Know What Kind of Roof You Have?
To inform you further, we'll give a breakdown of some of the most popular roofing materials used in commercial roofing and residential buildings:
Asphalt Shingles
An asphalt shingle roof is the most common type of roof for homes. You likely have an asphalt shingle roof. They are made of fiberglass or organic materials and then coated with asphalt and mineral granules. An asphalt shingle roof is relatively easy to install, which keeps costs down, and it lasts 20-30 years on average.
Metal Roof
Metal roofs are becoming more popular, especially in commercial roofing. A metal roof lasts a long time – up to 50 years in some cases – and they are fire resistant. A metal roof can be made from steel, aluminum, copper, or zinc, and they usually come in panels or shingles.
Tile Roof
Tile roofs have been around for centuries and are still popular today. They are made from concrete, clay, or slate and can last up to 100 years. They are also fire resistant and relatively easy to maintain.
Wooden Shingles
Wooden shingles are made from cedar, redwood, or southern pine. They give a more natural look to a home or building, but they require more maintenance than other types of roofing materials. They last 20-30 years on average.
Now that you know a little more about roofing materials, you can make an informed decision about what type of roof repair or replacement you might need. If you're still not sure, a good roofer will be able to help you make the best decision for your home or business.
We Hope You Find the Right Roofing Company for Your Home!
In conclusion, when looking for good roofing services you should consider experience, certifications, reputation, industry knowledge, communication skills, customer service, and fair pricing. Also, be sure to ask yourself some questions about the condition of your roof to get an idea of what kind of repair you might need. With a little research and due diligence, you can be sure to find the best possible contractor for your roofing project.If you're actively looking for Wilmington roofing contractors, start by checking out Summit Roofing & Construction. North Carolina often experiences extreme rain and sunshine. Over time, this wears out your roof. You want someone who's experienced in roof installation and repair in your climate. Contact Summit today for a free roof inspection!