How Often Should Siding Be Replaced?
Ian Kaplan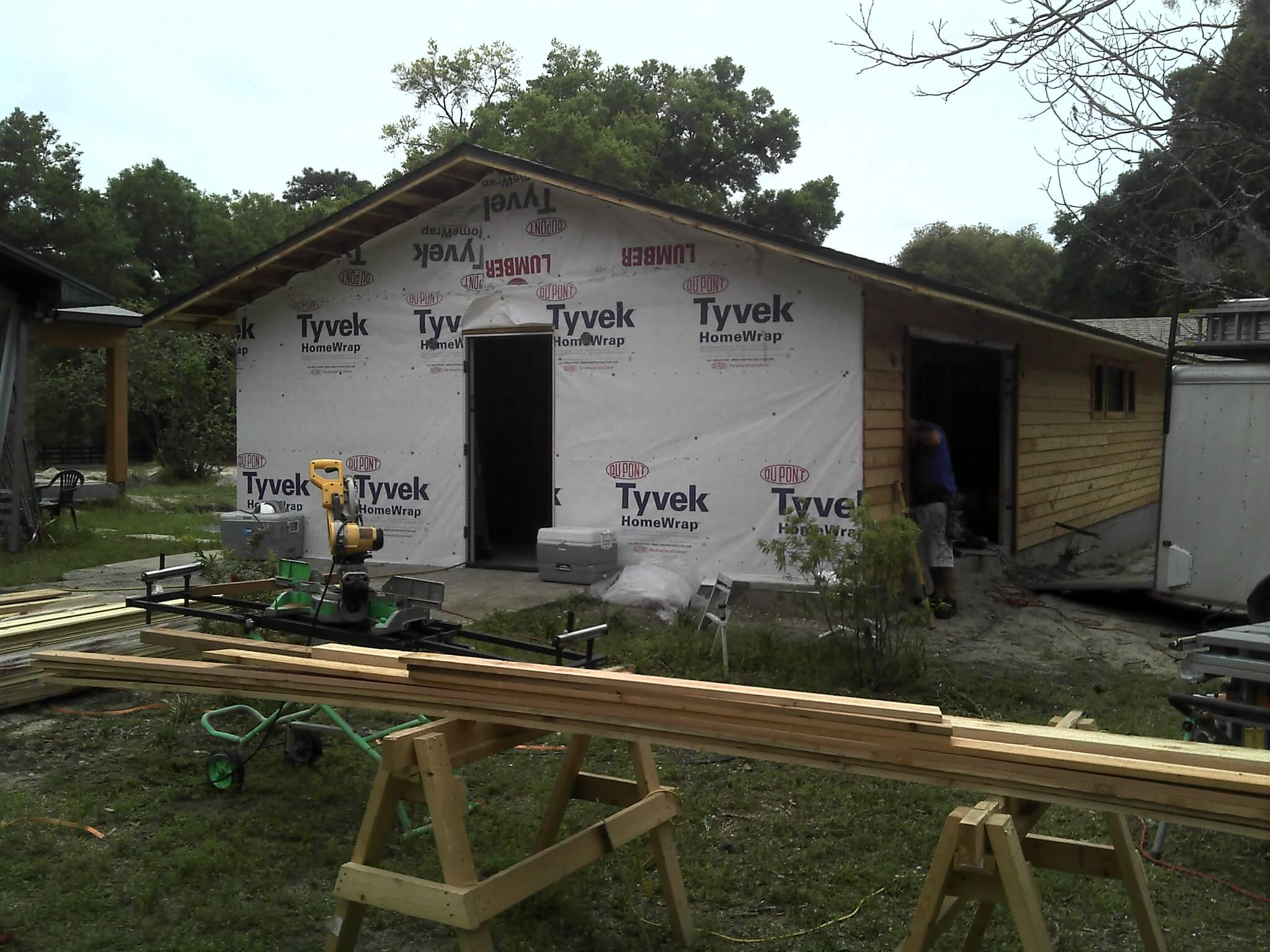 Your home's siding protects it from the elements and is an important part of its overall appearance. Over time, however, siding can become damaged or worn, requiring replacement. How often you need to replace your home's siding depends on a number of factors, including the type of siding, the climate you live in, and how well the siding has been maintained.
Important Considerations Before Getting New Siding
Choosing siding for your home is a big decision. Whether you're replacing old siding or building a new house, consider the following before purchasing and installing:
How Durable Do You Need Your Product to Be?
Siding is a crucial part of any house, so make sure to pick the right one for your region's climate. Most siding should last anywhere between 20-40 years, but that timeline can be shortened if you choose the wrong material for your environment. People in colder areas should get siding that can stand up against strong winds and lots of snow, while those who live somewhere hot need something that won't absorb heat from the sun.
How Much Are You Willing To Spend?
The cost of siding is important, but there are ways to make it work for any budget. There are lots of styles and types to pick from. If you're thinking about hiring someone, installation costs must be included in your planning. And if you want to do it yourself… Stop! It's a big project that can quickly become dangerous without the right safety gear—even if you think you know what you're doing.
Which Material Do You Want?
With numerous materials on the market, it's tough to know where to begin. Do you prefer natural wood? Maybe something more modern like aluminum or vinyl siding? Below is a list of some pros and cons for each option so that you can find the best siding for your home.
While picking the siding, you'll need to choose a color and style that fit your preference. If you live in an HOA though, there's a chance that the number of choices for colors and materials is limited due to predetermined rules and regulations. To know how many alternatives you have before making any purchase(s), be sure to get information from your HOA's bylaws or board members.
Which Siding Material Will Last the Longest?
Understanding your priorities helps us determine which siding option is best for you. Other siding materials are out there on the market, but these are the main ones:
Cedar Siding or Wood Siding
Wood siding has a rustic appeal that attracts many consumers. While it is also one of the longest-lasting sidings, wood is delicate in hot or humid weather and can warp easily.
Cedar shake siding is a beautiful, luxurious choice for homeowners in the United States and Canada. Not only does it protect your home from moisture damage, but it also looks amazing and can last for many years with proper care. The downside to cedar shake siding is that it's one of the more expensive options available, and installation takes longer than other materials.
Aluminum or Metal Siding
Aluminum siding is a top choice for people looking for durability without the hefty price tag of cedar shake. Metal siding, in general, is great at repelling water and pests while withstanding high winds—just make sure to get one that's been powder-coated to avoid corrosion.
Aluminum siding fades quickly in the sun and starts to look old after only a few years. It's also cheaper-looking and flimsier than other materials like wood, brick, or vinyl. And if the metal gets bent or flexed in strong winds, it can make a lot of noise. Some people prefer steel siding because it's higher quality than aluminum.
New Vinyl Siding
Vinyl siding is the most popular material used today because it's cost-effective, long-lasting, and low maintenance. Unlike wood or metal, it comes in a range of colors and types, and vinyl withstands all weather conditions better than stucco siding or any other type of siding for that matter.
Fiber Cement Board
Homeowners tend to pick fiber cement siding when they want to replace old, damaged siding because it is sturdier than engineered wood siding. Many people believe that fiber cement and engineered wood are the same things, but they're not. Engineered wood might last as long as some types of vinyl acrylic sidings, but usually not as long as fiber cement does.
Fiber cement siding is a durable and inexpensive material made from a mixture of cement, sand, and cellulose fibers. You can also paint it to look like vinyl siding. It's low maintenance, virtually maintenance free, similar to vinyl siding.
Ensure a Great Experience – Hire the Right Siding Contractor
After you've decided on the siding for your home, find a contractor to do your siding repair. Request quotes from various companies and always check references. Also, make sure to ask about their experience with the installation of your type of siding before making your final decision.
To begin, take a look at Summit Roofing & Construction. They provide different siding materials, expert care, and affordable pricing. For more information about their sidings now, please visit their website.
Is it Time To Replace Your Siding?
There are many factors to consider when choosing your home's new siding, including style and budget. With so many options on the market-vinyl, wood, fiber cement, engineered wood, aluminum or steel-you're sure to find something that looks great and meets your needs.
For a trustworthy and reliable local siding repair or replacement contractor, contact Summit Roofing & Construction. They offer high-quality products and services while making sure every job is done right the first time around. Plus, they provide free siding estimates so you can start your project as soon as possible. You can reach them by going online or giving them a call!