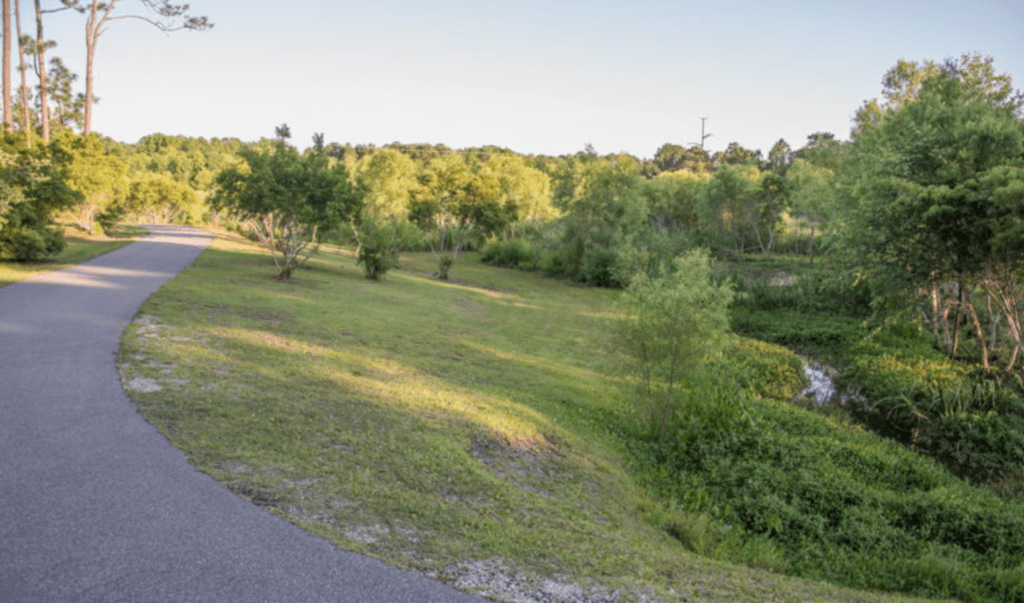 If you are planning a trip to Wilmington, you should absolutely check out the James E. L. Wade Park, which is located in the Hewletts Creek watershed at 3500 Bethal Rd, Wilmington, NC 28409. Filled with activities for both you and your family, it's the perfect way to spend the day. You can enjoy a peaceful walk, share a nice picnic with friends, or let the kids spend some time on the playground. It's a perfect place for anyone wanting an afternoon outdoors.
Wade Park is only 17-acres, so it has a signature peaceful energy for anyone who visits. It's the perfect spot if you're looking for a place to walk and enjoy nature. The park has walking paths made for an afternoon stroll. You can take in the sights and sounds of nature while getting to spend quality time with family, a friend, or even your four-legged BFF! The paths are well-maintained and marked, so you won't get lost or have any litter to take away from nature's beauty.
The playground at Wade Park is a great spot for kids to explore and burn off some energy. There are plenty of different activities to keep them entertained. Parents can take comfort in knowing the playground is also well-maintained and cleaned regularly. The park is also fully equipped with bathrooms for public use. With options like slides, monkey bars, and lookouts, Wade Park is a wonderful time for kids of all ages.
Picnics are a very popular activity when visiting the park. Next to the playground is a fully-covered shelter for anyone in search of an ideal place to host a family picnic. Kids can climb their way through the playground while parents can enjoy a relaxing afternoon with lunch in the shade. Make Wade Park the location of your next family get-together!
You can hike along the ½ mile trail around the wetland to observe the diversity of plants and animals in this location. Expect to see anything from beautiful butterflies and native birds to various plants and vegetation, so be sure to bring some binoculars! You can also use the park to teach your kids about the importance of taking care of the environment. So come on down to Wade Park and have a great time!
The bridges along the path give you a closer look into the life of the wetlands. Don't be surprised if you see a few turtles along the way. Wade Park is the place to enjoy nature and learn about wetland ecosystems. The next time you're looking for a place to take a walk, consider Wade Park!
Wade Park is the perfect place to take your kids to explore and learn about nature. The playground provides a fun and safe environment for them to play in, while the hiking trail allows you to bond with your family and get some exercise.