Repair or Replace Your Roof? A Guide to Deciding
Summit Roofing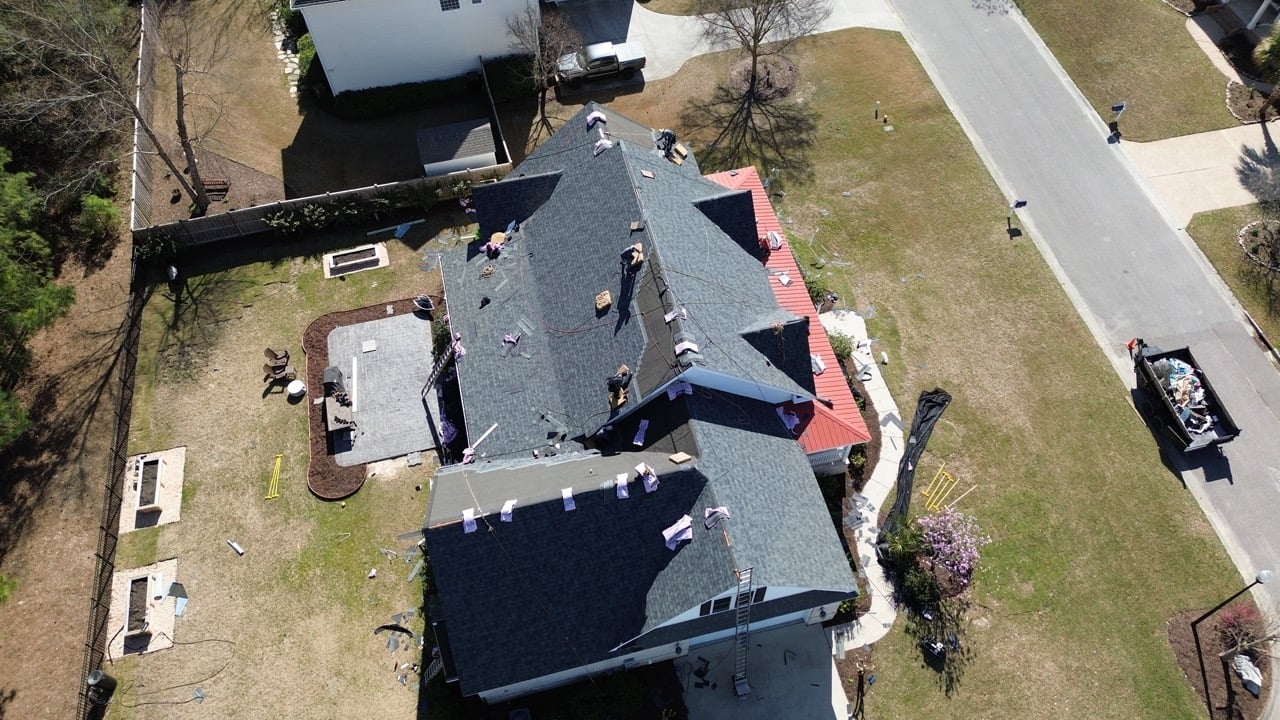 When it comes to the maintenance of your home, a few aspects are as important as your roof. But, when disasters strike, or normal wear-and-tear accumulate, you may ask yourself: should I repair or replace my roof? Luckily, you don't have to go through this decision-making process alone – expert advice and guidance are available to make sure you choose the right option for you and your home. In this article, we'll discuss the pros and cons of repairing vs. replacing a roof so that you can decide whether to repair or replace yours.
Repairing Your Roof
The first option you have for your roof is to repair it. To repair a roof, contractors will focus on fixing specific areas or sections damaged due to normal wear-and-tear or weather events. This could include replacing missing shingles, repairing flashing, and sealing cracks, among other things. Pros of repairing your roof include:
• Repairing is usually less expensive than a total replacement.
• Repairs are typically quicker and more convenient, as they don't require the same amount of work as a total replacement.
• You may be able to extend the life of your roof by several years.
Replacing Your Roof
The other option you have is to replace your roof. This means the entire surface will be replaced, from the shingles down to the decking. Pros of replacing your roof include:
• A full replacement will provide a longer-lasting solution than repairs would.
• A replacement can also increase the value of your home.
• It's a great time to upgrade your roofing materials, which could reduce your energy bills in the long run.
Making The Decision
So, how do you decide between repairing or replacing your roof? Ultimately, it comes down to cost and how much damage has already been done to the structure.
If you have an older roof starting to show its age, it may be wise to invest in a full replacement. However, repairs may suffice if you've recently experienced minor damage and your roof isn't too old.
It's important to consider the potential risks associated with each option.
For example, if you choose to repair your roof but neglect to adequately inspect and address underlying issues, a future storm or another event could severely damage your home.
Ultimately, the choice between repair and replacement should be made carefully, as it can significantly impact your finances and your home's safety.
Regardless of your choice, always hire a qualified contractor who can provide quality service and ensure the job is done correctly. With the right expert advice, you can decide whether repairing or replacing your roof is the best option for you.
Need a New Roof in Wilmington, NC?
The team at Summit Roofing is proud to be the go-to source for all of your roof repair, and replacement needs in Wilmington, NC.
Whether you're looking for repairs or a full replacement, our experienced professionals will work diligently to ensure your roof is in top condition. We use only the highest-quality materials and workmanship to ensure that your roof will stand up against the elements for many years to come.
We offer free estimates, so contact us today to schedule your inspection and get started on the road to a safer, more efficient home. We look forward to working with you.